Shedding Light on Selling into Practices
How do you foster brand preference in a highly competitive market? How do you navigate industry consolidation and regulations? What impact will these projected shifts have on your business?
In this issue of re:view, we cover some of the top issues and opportunities facing industries that sell into private practices.
Download now for practical problem-solving advice, unique industry insights, and a whole lot more!
frank Talk on Medtech Marketing
It's not always what you're selling – it's who you're selling to. And when you're selling into private practices, you encounter distinct challenges that mirror the complexity of the healthcare landscape.
The frank Agency has years of proven success in helping technology, device and supply companies distinguish their brands and make headway within their industries. With a commitment to data-driven solutions and time-tested strategies, we help you to not just reach your target, but to create lasting impressions and lifelong loyalty.
Friends of frank
Here are a few of our friends you may recognize:
We also work with:
DENTAL TECHNOLOGY
A division of Align Technologies, iTero is a global leader in intraoral scanning equipment and digital imaging technology for dental practitioners. The iTero Element scanner delivers advanced digital workflow capabilities for practitioners, and provides patients with leading edge preventive and restorative dental care.
DENTAL TECHNOLOGY
A dental industry mainstay, Carestream is a leading manufacturer of dental imaging software, CAD/CAM solutions, and a host of other advanced dental technology options. Their products are considered some of the best in the industry, and are used by 7 out of every 10 dentists in practice.
ANIMAL HEALTH
Ceva Animal Health is the eighth largest animal health group globally, with operations in 42 countries, 13 R&D centers, 21production sites and over 3,500 employees worldwide. Ceva's pharmacological and biological expertise center around meeting the specific needs of the livestock, poultry, swine, equine and pet sectors.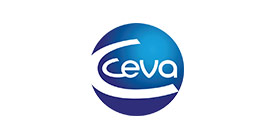 MEDICAL TRANSPORTATION
Established in 2007, Angel MedFlight offers air ambulance services to patients across the globe. Their elite team consists of medical experts, flight staff, and logistics and tech professionals that provide dedicated support for people in need – wherever they may be.
WELLNESS
Designed as an oasis from the stressors of everyday life, Awaken Whole Life Center offers services and retreat functions to provide healing and wellness to people's minds, bodies, and spirits. Awaken offers everything from acupuncture to spa services to fitness classes – providing a unique experience for every visitor.
HEALTHCARE RECRUITING
Since 1978, B. E. Smith has been a trailblazer in finding top-quality healthcare leaders to fill roles in hospitals and other healthcare environments. Their strong roots in human resources combined with their wealth of partnerships with professional associations give B. E. Smith a prominent role in the world of healthcare recruitment firms.
WELLNESS
Sunlighten's full line of in-home and commercial saunas provide the most advanced full-spectrum infrared technology available on the market today. Designed for natural healing and wellness, Sunlighten saunas empower users to improve their quality of life in a relaxing and therapeutic environment.
Looking for an Agency?
Call us.
Finding just the right marketing partner can be an exhausting experience of RFPs, interviews, presentations and deliberations.
Or, it can be a phone call.
Well, at least it can start that way. And we'd love to get started with you. So, go ahead, push a few buttons and talk to us. We won't ask you to guarantee that you'll hire us. But, if you do, we guarantee you'll be glad you did.