Transforming Tactics for Changing Landscapes
How do I craft a unique brand that sets my school apart? How do I know which marketing channels are performing so I can better allocate my marketing funds? What's the best way to reach the rising demographic of newtraditional students?
In this issue of re:view, we'll answer these critical questions facing higher ed institutions – and many more. Dig deep, and discover solutions.
frank Talk on Higher Ed
Wherever you fall in the education spectrum, we know you have your own unique set of challenges. The marketing experts at The frank Agency have over 15 years of experience within the education sphere, providing solutions, driving inquiries and enrollments, and delivering innovative strategies to help you stay on top of the ever-shifting student landscape. So whether you're a four year brick-and-mortar, career school or online university, working with us means tried-and-true solutions, measurable results – and plenty of industry insight to keep you on track for the future.
Friends of frank
We've got friends in high(er ed) places. Here are a few we've helped over the years.
We also work with:
Education
Recognized among the top 75 public universities in the U.S., K-State is home to more than 24,300 students from all 50 states and more than 100 countries. With its main campus located in Manhattan, Kansas, K-State is fondly known as "The Little Apple."
Education
With more than 133,000 active students enrolled in its College, Career School and High School curriculums, Penn Foster has been a leader in career-focused distance and hybrid education for over 125 years. In fact, throughout its history, over 13 million students have chosen Penn Foster for affordable, flexible degrees in high-growth, in-demand fields like Veterinary Technician, Business, Medical Billing and Pharmacy Tech to name a few.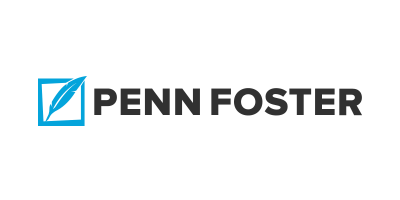 Education
Year after year, Washburn University is ranked as one of the best public colleges in the Midwest by U.S. News and World Report. With nearly 7,000 current students in over 200 academic programs, the Washburn system includes the University, Technical Institute and School of Law.
Education
Alliant International University is one of the most proudly diverse institutions in the United States, with students from 39 states and more than 75 countries. It offers undergraduate and graduate degrees and certifications through online classes and at its campus locations throughout California and in Mexico City, Tokyo and Hong Kong.
The Graham School of Continuing Liberal and Professional Studies is an extension of the prestigious and high-ranking University of Chicago. Offering a host of certificate programs along with specialized graduate degrees, Graham School boasts top-notch instructors and a reputation for professional excellence.
Education
For over 50 years, Daymar has been helping students advance their careers and change their lives. With 5 campuses, over 30 career tracks, and a wide array of online degree programs, Daymar provides career and technical training to individuals of all backgrounds.
Education
Patten is a university model unlike any other. Its top-ranked graduate degrees, commitment to low student costs, and online and international programs make it a unique and coveted institution.
Education
Consistently recognized as one of the top schools for veterans and the military, Grantham University provides flexible education options ranging from certificates all the way to graduate programs. Their wide variety of degree programs and commitment to student success has made them a mainstay in the online schooling realm.
Let's Talk Results
Penn Foster is top-of-the-class when it comes to high-quality online education. But their
digital marketing campaigns were just not making the cut.
In search of solutions to their rising cost-per-enrollment, Penn Foster reached out to frank.
And every year since, we were able to deliver outstanding results to the tune of a 37%
increase in enrollments and a 40% drop in cost-per-enrollment. Get the full story here:
Services used:
interactive, paid search, search engine optimization
Looking for an Agency?
Call us.
Finding just the right marketing partner can be an exhausting experience of RFPs, interviews, presentations and deliberations.
Or, it can be a phone call.
Well, at least it can start that way. And we'd love to get started with you. So, go ahead, push a few buttons and talk to us. We won't ask you to guarantee that you'll hire us. But, if you do, we guarantee you'll be glad you did.