Forgive us for
showing off.
It may be impolite to brag, but sometimes it's hard to keep our successes under wraps. We're fortunate to work with a great group of clients while delivering outstanding results and unmatched ROI.
Our Work
Some agencies love to show off their awards. We prefer to show off the rewards of our work. Be it a rebrand, a direct mail piece, or a PPC campaign, we judge our work by how well it worked.
And that works out incredibly well for our clients.
Click below for creative samples and case studies.
We also work with:
Automotive
U.S. sales of the Sprinter van have tripled since it was introduced under the Mercedes-Benz name in recent years. Available through the Mercedes-Benz dealer network, Sprinter combines the brand's world-class customer service with market-leading features, making it the premier choice for businesses when it comes to commercial and passenger vans.
Education
Recognized among the top 75 public universities in the U.S., K-State is home to more than 24,300 students from all 50 states and more than 100 countries. With its main campus located in Manhattan, Kansas, K-State is fondly known as "The Little Apple."
Automotive
The largest division of Daimler Trucks North America and one of the most recognizable and respected names in the trucking industry for fleet managers and owner-operators alike.
Financial Services
When it comes to credit unions, Mazuma is anything but ordinary. With a brand built on "banking happy" and a marketing approach that's fun and irreverent, this 65-year-old financial institution breaks the mold when it comes to bank advertising.
Education
With more than 133,000 active students enrolled in its College, Career School and High School curriculums, Penn Foster has been a leader in career-focused distance and hybrid education for over 125 years. In fact, throughout its history, over 13 million students have chosen Penn Foster for affordable, flexible degrees in high-growth, in-demand fields like Veterinary Technician, Business, Medical Billing and Pharmacy Tech to name a few.
Healthcare
Providing industry-leading dental equipment such as imaging systems and practice management solutions for dental and oral health professionals across the globe, Carestream Dental's products are used by seven out of 10 practitioners to deliver exceptional patient care.
Transportation
Air ambulance medical transport service, providing state-of-the-art Bedside-to-Bedside® patient care across the country or around the globe.
Telecommunications
A global communications, hosting, cloud and IT services provider, this Fortune 500 company supplies Internet, TV and Voice services to millions of business customers in North America, Europe and Asia.
Financial Services
A global leader in electronic payment and transaction processing solutions for financial institutions, retailers, service providers and individual consumers. Each year, Euronet processes billions of EFT, epay and money transfer transactions in 39 countries.
Insurance
For more than 128 years, AFI has provided property, casualty and life insurance to military members, their families and Department of Defense employees. Its mission is to protect the people who protect our nation.
Transportation
Manufacturer of all "under the rail" components, Progress Rail Services is the leading global provider of rail product solutions for freight, commuter and transit customers.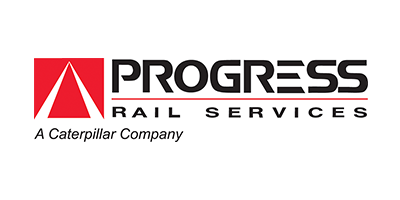 Automotive/Retail
As a one-stop solution for parts and service for the trucking industry, Inland Truck Parts' success is built around employee owners who have excellent product and technical knowledge and pride themselves on personal service. With 28 Midwest locations, Inland is not only a retailer, but provides drive-in truck repair and component shop services.
Government
One of the nation's leading research institutes, providing testing and evaluation of chemical, biological, radiological, nuclear and explosives detection equipment for government and industrial clients.
Education
Year after year, Washburn University is ranked as one of the best public colleges in the Midwest by U.S. News and World Report. With nearly 7,000 current students in over 200 academic programs, the Washburn system includes the University, Technical Institute and School of Law.
Business Services
A division of the Nazdar family of companies and the leading supplier of screen and digital printing equipment, inks and supplies in the U.S., Mexico and Central America.
Manufacturing
For over 60 years, Horton has pioneered the development and manufacturing of engine cooling systems worldwide. Its fan drives, fans and related components for OEM applications and aftermarket segments are the premier choice for the trucking and over-the-road vehicle industries.
Not-for-profit
Providing community support and fundraising events for the parks and recreation department of one of Kansas City's largest suburban cities, including STEMS, a Garden Soirée.
Education
Alliant International University is one of the most proudly diverse institutions in the United States, with students from 39 states and more than 75 countries. It offers undergraduate and graduate degrees and certifications through online classes and at its campus locations throughout California and in Mexico City, Tokyo and Hong Kong.
animal health
Since its founding in 1999, Ceva Animal Health has grown rapidly to become the eighth largest animal health group globally, with operations in 42 countries, 13 R&D centers, 21 production sites and more than 3,500 employees worldwide. Ceva's expertise centers on the two fields of pharmacology and biology, where it has dedicated teams that aim to meet the specific needs of the livestock, poultry, swine, equine and pet sectors.
Looking for an Agency?
Call us.
Finding just the right marketing partner can be an exhausting experience of RFPs, interviews, presentations and deliberations.
Or, it can be a phone call.
Well, at least it can start that way. And we'd love to get started with you. So, go ahead, push a few buttons and talk to us. We won't ask you to guarantee that you'll hire us. But, if you do, we guarantee you'll be glad you did.